San Diego CA Private Jet Air Charter Travel
On your trip to San Diego, Calif., it would be a great new experience if you charter a private aircraft. If so, on-demand air charter is the best option, as you pay as you fly. Air charter rental has become quite popular lately because of the many benefits it offers. To enjoy the best of San Diego, you should be relaxed and comfortable during your entire flight. That way, you can really enjoy this famous American city's beaches, restaurants, amusement parks, historic sites and recreational attractions.
San Diego Charter Aircraft Rental Services
Charter aircraft rental is your best option when flying to San Diego, as there's so much to see and do, such as visiting the San Diego Zoo and San Diego Safari Park—a must-see adventure. The zoo is home to more than 3,700 animals of more than 650 species and subspecies. The safari park, 32 miles from the zoo, near Escondido, Calif., houses more than 2,600 animals representing more than 300 species, as well as 3,500 plant species. Additionally, SeaWorld, an animal theme park, oceanarium, outside aquarium and marine mammal park, promises loads of fun for the whole family.
Old Town San Diego is another place you must visit, as it's famous for distinct cuisine that will please any palate, as well as quaint shops to find unique treasures. Don't miss the Historic Park and the Mission Basilica San Diego de Alcalá, which is the first Franciscan mission. Annual events also draw numerous visitors, such as the San Diego Black Film Festival; San Diego Pride, a two-day famous cultural festival boasting stages of entertainment, more than 80 musicians, bands, comedy and dance performers, an art exhibit, cultural presentations and great food; Gaslamp Quarter, where you can enjoy fine dining, shopping, entertainment and business opportunities; and San Diego's beautiful Victorian National Historic District.
San Diego Private Jet General Aviation Airports
Before you head off to San Diego, you should let Arrival Aviation help you book your jet charter aircraft rental needs. All you need to do is contact us and we'll work on your behalf. We will choose the best airport that will suit your flight mission. We'll also help you choose the right for-hire aircraft—operated by FAA-licensed carriers—to include light jets, midsized jets, heavy jets and executive jets for your San Diego trip.
Arrival Aviation recommends the following airports for your private jet charter flight to San Diego:
Montgomery Field (KMYF), GA airport, 6 miles north of downtown San Diego
Brown Field Municipal Airport (KSDM) GA airport, 13 miles southeast of downtown San Diego
McClellan–Palomar Airport (KCRQ), GA airport, 3 miles southeast of Carlsbad in San Diego County
San Diego International Airport (KSAN), 3 miles northwest of downtown San Diego
Tijuana International Airport (MMTJ), located in Tijuana, Baja California, serving San Diego and Mexico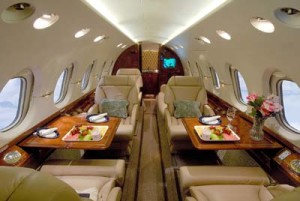 With Arrival Aviation's expert charter team, you can be assured that you'll receive trouble-free and first-class service. When it comes to private aircraft selection, please visit our Aircraft Gallery page.  We're here for you 24/7 and also arrange for in-flight catering, in-flight pet service, VIP ground transportation, 24-hour flight tracking, security detail and much more.
For more information, please call toll-free at 866.521.5387 (JETS) or Request-a-Quote online for immediate response.