Private Aircraft Charter Tucson Arizona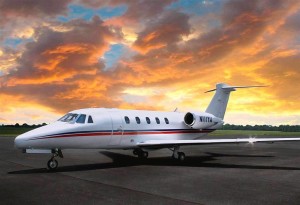 Your private air charter travel adventure to Tucson begins with great service. Tucson, AZ is more popularly known to the locals and tourists alike as The Old Pueblo. This city is located 60 miles north of the US-Mexico border and 118 miles SE of Phoenix. Another name that this city famously goes by is as the Optic Valley. The reason for the second nickname is the existence of around 150 companies that design and produce optoelectronic and optic systems. Some of the most visited downtown attractions include: the Art Deco Fox Theater, the Hotel Congress, the Rialto Theatre and the St. Augustine Cathedral. If you are into historic places, your trip should include a visit to the city's oldest operating restaurant, El Charro Café and to the old Pima County Courthouse. Other must-see locations are the Old Tucson Studios, the Saruago National Park, the Sentinel Peak and the Kennedy Lake.
To finalize your leisure or business trip, it is important to have the best assistance, and this is where Arrival Aviation comes in. Give us the basic details and we will see to everything else. We have the ability to choose the right airports for your Tucson, AZ trip. The recommended airports for private and business flights are Tucson International Airport (KTUS)
which is located 10 miles from the center of the city, and the Avra Valley Airport (KAVQ) which is 25 miles from downtown Tucson.
At Arrival Aviation, we will work for you by booking your private chartered flight and all you have to do is to get yourself ready to be pampered with luxury and comfort. You can rest assured that you will get to your destination safe and rested because only five-star FAA-licenses planes carry our clients. If you are not real familiar with aircraft for private jet charters, you can view our aircraft gallery and learn more about the aircraft and services we offer like; ground transportation designed for VIPs, in-flight catering arrangements and 24/7 flight status updating.
Call Arrival Aviation toll-free at 866.521.5387 (JETS) for more details. You can also request for an online quote for your luxury air charter adventure.