Jet Charter Flights to Vegas are Gaining Popularity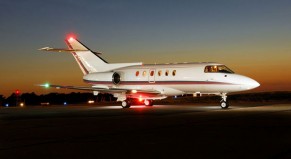 People are flying to Vegas for unexpected reasons—aside from the expected glitz, glamour and famed nightlife. In part I of our post we explained why more people are opting to jet charter flights to Vegas—touring the Grand Canyon, VIP Las Vegas treatment and prompt on-demand air charter. We also shared some cool things to do with the whole family, like taking part in the famous CSI: The Experience at the MGM Grand. 
Also, in part I of our post we asked you a trivia question: In what city is the famous "Las Vegas Strip" located? Did you get the answer right? It's not in the city of Las Vegas! The Vegas Strip is located within the unincorporated towns of Paradise and Winchester! Are you surprised?
This time around, we're highlighting some fun, adventurous and unusual attractions, like indoor skydiving, thrill rides and places for nature lovers.
Jet Charter Flights to Vegas for Adventure and Fun
Jet charter flights to Vegas is so much more than the expected five-star hotels and casinos, nightlife or sunbathing at some of world's best hotels or indulging in ultimate spa treatments. If you seek adventure, we've got just the right activities that are sure to get your adrenaline pumping.
If you've ever wanted to skydive but were too afraid of jumping out of a plane, you can take up skydiving at Vegas Indoor Skydiving and feel the same sensation. Inside of a safe, padded room, there's wire netting underneath. A DC-3 propeller fan will generate winds up to 120 miles per hour—and your body will float up to seven feet above the net. Each person gets three turns to skydive, and like the real thing, you'll wear a jumpsuit, gloves and a helmet!
Another place that promises intense excitement for children, teens and adults is the Adventuredome, located inside of the Circus Circus Hotel & Casino. This is America's largest indoor theme park. The five-and-a-half-acre Adventuredome has numerous thrill rides, carnival rides, bumper cars, laser tag (always a favorite), an arcade, miniature golf and much more. You won't feel claustrophobic inside of the Adventuredome with its high ceilings and natural light.
Some of the wild rides