Charter a Heavy Jet for Business or Leisure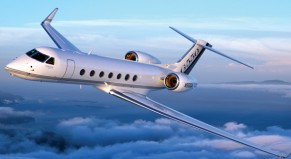 Charter a heavy jet, like the Gulfstream 550. This ultra-long range business jet sports a very large-cabin, and was a hit from the beginning because of its extraordinary comfort, flight range and speed.
If you charter a heavy jet, such as the Gulfstream 550, it's well suited for private, on-demand air charter. The cabin combines productivity with remarkable comfort—up to four distinct living areas, seating to accommodate up to 18 passengers and three temperature zones.
Did you know that with a 6,750-nacutical-mile range, the G 550 can fly anywhere in the world, such as Paris to Tokyo, Hong Kong to London or Dubai to Washington, D.C. The aircraft also makes it easy to stay in touch with the home office, as its standard communication features wireless local area network, satellite communications, a fax machine and a printer.
Charter a Heavy Jet, Like the Challenger 604 and Embraer Lineage 1000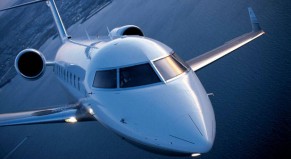 If you're going to charter a heavy jet, the Challenger 604 and the Embraer Lineage 1000 are also excellent options.
The Challenger 604, known for comfort, low cabin noise levels, and unprecedented cabin space, seats up to 10 passengers. Cabin amenities include in-flight accessible baggage, comfortable leather seats or divans, a full service galley and a large private lavatory.
When you charter a heavy jet, it's our job at Arrival Aviation to educate you on your options, and there are numerous aircraft options in the heavy jet category. And when you do charter a heavy jet, consider the benefits of the Embraer Lineage 1000, a great choice for personal leisure or executive business travel.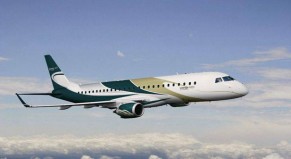 This jet offers five unique seating zones. Executives enjoy complete privacy while other company personnel and the flight crew have their own zones. While adults enjoy their separate space, children can play in their own zone. Additionally, the aircraft has two full-size lavatories; however, some interior configurations have three lavatories.
The Lineage 1000 has a 4,621-nauctical-mile range, so you can fly just about anywhere. And with its state-of-the-art flight technology, the Linage 1000 offers supreme comfort and luxurious travel accompaniments.
Charter a heavy jet and learn more about general aviation.
Tags: Challenger 604 charter a heavy jet Gulfstream 550 Lineage 1000