Jet Air Charter Rental Fort Lauderdale FL
Fly to Fort Lauderdale, Fla. on a private chartered jet and experience a relaxing, luxurious flight. This city is located 23 miles north of Miami and a popular tourist destination, also known as the "Venice of America," as it boasts an intricate and expansive canal system. It is also a major yachting center with many residents choosing to reside in their luxury yachts. If you love the water and water sports, then a visit here will surely keep your dreams intact.
Greater Fort Lauderdale's 23 miles of beaches—an easy walk from many hotels, restaurants and activities—includes Hollywood, Dania Beach, Deerfield Beach, Pompano Beach, Lauderdale-by-the-Sea and Fort Lauderdale, have been certified as Blue Wave Beaches by the Clean Beaches Council of Washington D.C. since 1999. There are also an equal share of museums, theaters, parks and other attractions.
GA Airports for Private Planes Fort Lauderdale & Nearby Cities
For your private air charter travel to Fort Lauderdale and nearby cities, Arrival Aviation recommends the following airports for general aviation (GA) private air charter services:
Fort Lauderdale Executive Airport (KFXE), designated as GA reliever facility for Fort Lauderdale-Hollywood International Airport by the FAA, it is located within the city limits of Fort Lauderdale, five miles north of downtown Fort Lauderdale. The airport is a port of entry with a full-service Customs facility. Additionally, KFXE is home to two rare Florida native species of animal, the Florida Burrowing Owl and Gopher Tortoise

 
Fort Lauderdale-Hollywood International Airport (KFLL), an international airport that accommodates GA private charter aircraft, is located between cities Fort Lauderdale, Dania Beach and Hollywood. KFLL is only three miles southwest of downtown Fort Lauderdale and near to cruise line terminals at Port Everglades

 
Opa-locka Executive Airport (KOPF), a public GA airport in Miami-Dade County, Fla., is only 18 nautical miles from KFXE, based on a speed of 460 kts

 
North Perry Airport (KHWO), a public airport located in the City of Pembroke Pines, 5 miles west of the central business district of Hollywood, in Broward County, Fla., is a GA airport serving private and business light and midsize aircraft
Private Aircraft On-demand Air Charter Online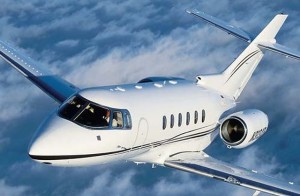 At Arrival Aviation, we guarantee you'll be treated like royalty. We also assure that only FAA-licensed operators' jets are allowed to fly our clients. If you would like to become more informed as to what type of aircraft will fit your flight mission, along with passenger seating capabilities, check out our aircraft gallery page.
When it comes to special services, like in-flight catering arrangement, VIP ground transportation, 24/7 flight updating, hard-to-get reservations, we will be more than happy to give you the details that you need.
Try our easy-to-use Request-a-Quote form to book your on-demand air charter flight. Just fill in the required fields, add comments if like, and submit your flight request. In doing so, you will receive an immediate response.
For more information, please call Arrival Aviation toll-free at 866.521.5387 (JETS).