On-demand Air Charter to Palo Alto, CA
Fly to Palo Alto privately and experience comfort and luxury all throughout your flight. Palo Alto literally means tall tree and it is a Californian City situated in Santa Clara County. This city is named after El Palo Alto, a redwood tree that became the city's landmark. This city is well-known as home to several Silicon Valley companies, which include Hewlett-Packard, PARC, IDEO, Tesla Motors, VMware, and Palantair Technologies. It is hosts a lot of other famous companies like, Apple Inc, Facebook, Google, PayPal, Pinterest, Logitech and Sun Microsystems.
Getting in touch with Arrival Aviation is going to be the best travel decision you can ever make. We guarantee your total comfort and complete relaxation as we arrange your luxurious private air charter flight. Give us a call and we will even choose the right airport for you. The airports we recommend can easily accommodate any size of private jet you choose. These airports include; Norman Y. Mineta San Jose International Airport (KSJC), which is just 15 miles away from the city center; San Francisco International Airport (KSFO), at just 22 miles away from the city; and Oakland International Airport (KOAK), which is located 29 miles from Palo Alto center.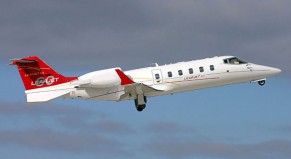 At Arrival Aviation, you can be assured that you will be getting trouble-free, luxurious service. We guarantee that we only contract with the most reliable and the safest Private jet charter companies. This means that you can be assured that only FAA-licensed aircraft fly our clients. In case you have no prior experience in choosing a private charter carrier, we gladly help you out. You can try visiting our aircraft gallery to get yourself better acquainted with the different types of aircraft and with passenger seating. You can also count on us to arrange and set all your other in-flight needs, along with your VIP ground transport service. Additionally, you can call us for your flight requirements 24 hours a day 7 days a week.
For more information, you can call Arrival Aviation at 866.521.5387 (JETS) – toll-free – or you can ask for an online quote for your flight booking.