Private Air Charter Jet to Fort Wayne IN
Fort Wayne, Indiana's second-largest city is a cultural hub boasting 15 art galleries, museums, is home to three minor league sport franchises, and has a botanical conservatory, zoo, two daily newspapers and a philharmonic orchestra. If you are very much into history and culture, Fort Wayne should definitely be on your list of places to visit. The best way to fly there is via on-demand private air charter service.
Fort Wayne Airports via Private Air Travel
Flying privately assures that you can enjoy all that Fort Wayne has to offer. Interesting places to visit are: final resting place of American folklore legend John "Johnny Appleseed" Chapman at the Johnny Appleseed Memorial Park; Fort Wayne Museum of Art; Underground Railroad; Greek-revival-style Chief Richardville House; Headwaters Park, a 30-acre park in downtown Fort Wayne that provides a setting for a wide range of public and private events including festivals, concerts and cultural events; and  Karpeles Manuscript Library Museum, the world's largest private holding of important, original manuscripts and documents, with archives to include literature, science, religion, history and art.
For your luxury vacation or business trip to Fort Wayne, Ind., you need the services of Arrival Aviation, as we're experts when it comes to booking private flights and the appropriate aircraft type. With our services, you're assured that you'll be relaxed before, during and after your private air charter flight. You can count on us to do everything, including choosing the best airport.
We recommended these airports to accommodate your Fort Wayne private air charter trip:
Smith Field Airport (KSMD), approximately five miles north of downtown Fort Wayne
Fort Wayne International Airport (KFWA)
Toledo Express Airport (KTOL)
Indianapolis International Airport (KIND)
Request Your Private Jet to Fort Wayne Online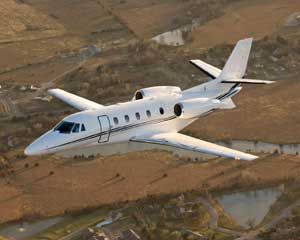 When you hire the services of Arrival Aviation, you can be completely assured that you will be getting excellent service. We guarantee that we only work with the safest FAA-licensed carriers. If you've never flown privately before and you're not totally informed on how to choose the right air charter jet, you can be helped by visiting our aircraft gallery. In addition, we also provide special services like, arranging your in-flight catering, updating your flight status, providing you with VIP ground transportation, security detail and any other special requests.
Arrival Aviation is here 24/7 so please feel free to use our online Request-a-Quote form; we will respond ASAP. You may also call us toll-free at 866.521.5387 (JETS).