Private Business Air Charter to Chicago IL
Private business air charter to Chicago, Ill., is a popular destination. Not only is Chicago one of the busiest cities in the world, it's also known as a global center for trade and commerce; and of course, it's home to professional basketball team the Chicago Bulls. In fact, Chicago is one of four U.S. cities to have teams from five major sports—football, baseball, hockey, basketball and soccer. Sporting News named Chicago as the Best Sports City three times: 1993, 2006 and 2010. 
Private Jet Charter and Chicago Airports
For your business or leisure trip to Chicago, it's best to let the professionals at Arrival Aviation handle your flight booking and other needs. We can provide you with every

single traveling need that you may have. We can help you choose the airport for your chartered small, midsize, heavy or commercial-configured aircraft. The airports we recommend for your Chicago private chartered flight are: Chicago Midway International Airport (KMDW), nine miles from the city center; Chicago O'Hare International Airport (KORD), 19 miles from the city center; Gary/Chicago International Airport (KGYY), 25 miles southeast of the Chicago Loop, with nearby highways  I-90, I-80, I-94, I-65 and the Chicago Skyway. 
Private Jet Travel Services
Arrival Aviation treats all of our clients with the utmost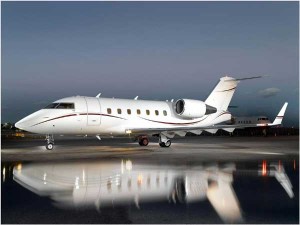 respect  and professionalism, providing you with the best services possible. We have access to a large network of FAA-licensed carriers, which benefits you because we know which operators are the safest and operate to standards that far exceed government minimums. Additionally, we take charge of your VIP ground transportation, in-flight catering requirements, security detail, flight tracking and much more.
To learn more about various aircraft types, passenger seating and other features, please visit our aircraft gallery. You can also book a private jet online via our Request-a-Quote form.
For additional details on your next private air charter flight, please contact us toll-free at 866.521.5387 (JETS).